2 Company

Back to 10 PARA Photo Gallery
On the road to Vogelsang.

Off roading is not supposed to be like this.

Still only in Belgium.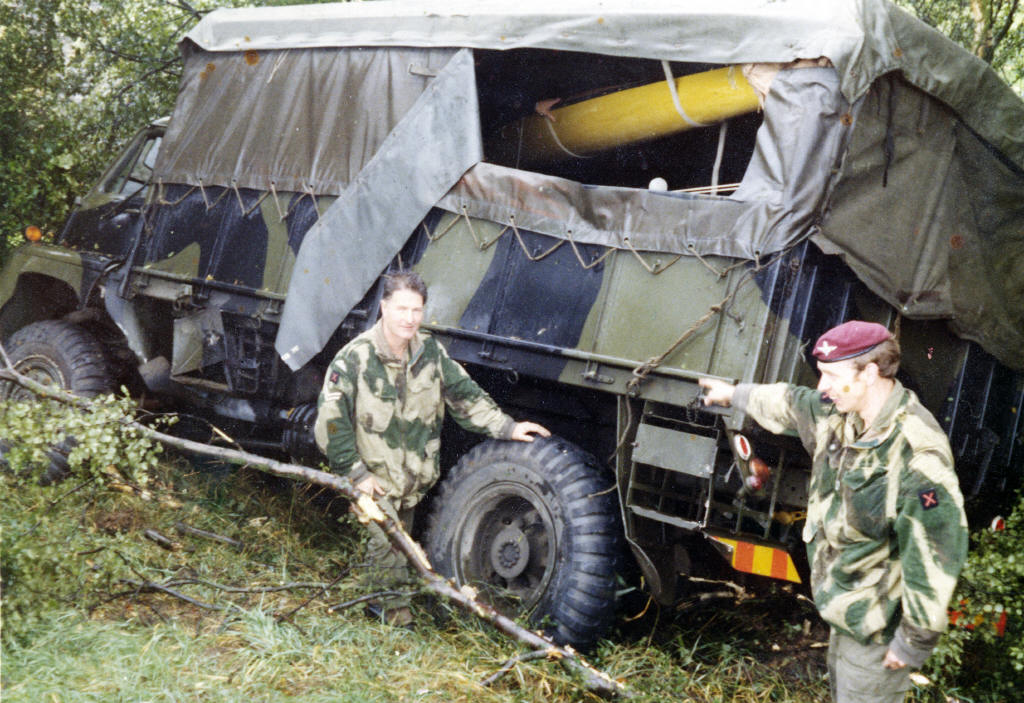 Ramming a 4 Tonner was not a good idea.

Bob in Thetford.

In the Peak District

Peak District again.

Ginger, an officer, Mike, Lads and Dave. It was on Skiddaw in August 1972.

This has John added in. It was under Skiddaw in 1972. Notice that Ginger is in thin mode.

Dougy and Mick training somewhere.

Hugh and Terry on the ranges at Ash.

Mickey with the GPMG on Ash Ranges.

Ash 4 again.

A Russian T54 a long way from Uralvagonzavod and Kharkov Diesel Factory No. 75

The Demon Barber of Thetford.

We made our own amusement in Thetford.

It never had quite the same ring to it after.

Fun in Thetford.

Games day at Thetford.

Tug o'war at Thetford.

They are trying.

Helicopter drills with the Wessex at Thetford.

Winter training at Thetford. At least there were no hills to climb.

The snow and cold were genuine even on exercises.

The SLR was a good piece of kit. It worked.

Drinking practice near Vogelsang.

We drove. We drank.

The Peak District but still drinking.

Still at Thetford.

Frankie goes to Iraq and gets bombed up to prove it. He just naturally likes guns. More ammo might be useful. Mercenaries get paid MUCH better and it is all tax free.

Jacko defends the Bundeswehr at Sennelager in 1971.

10 PARA jumping at Sennelager in 1971

The Colonel in Chief speaks to Madeleine at Arnhem in 2004.

That was then. This is now. There are other things in life. Sailing is just one of them as Bernie found.
This is B Company in June 1944. They were training for what became Operation Market Garden in September when they jumped near Arnhem.

C130 Hercules in the background. MO, Scrubber and Percy Gray our padre at the right.

Jumping from a balloon cage onto Wormwood Scrubs.

Shooting on Ash Ranges. The cold is genuine, just like the suffering.

Doug with an Argosy waiting to jump at Arnhem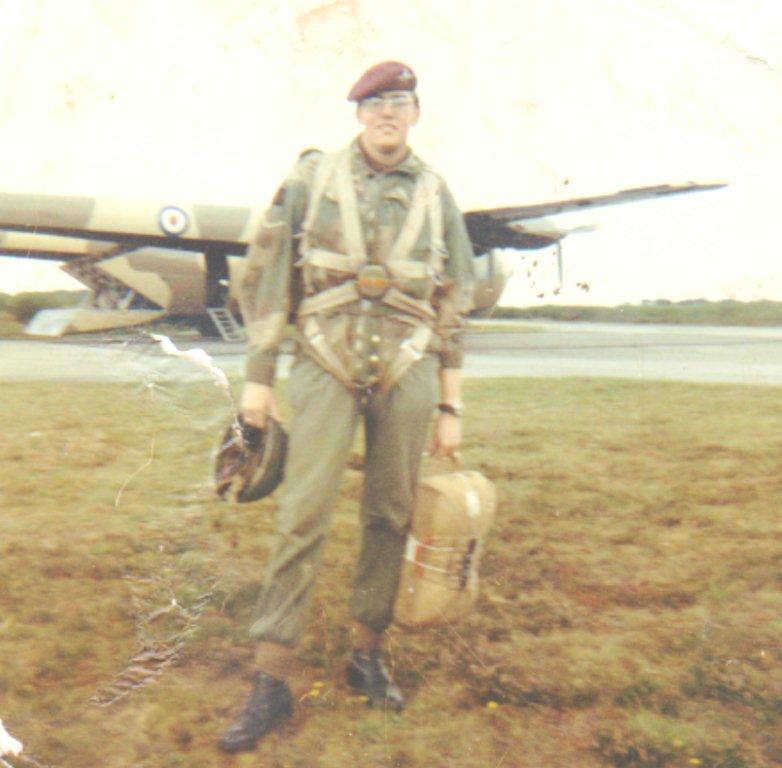 Doug, Tosher and Mickey in Scotland

Men with gun, men with ammo, a dangerous combination

2 Company on Ash Ranges


Back row - Tosher, Anon, Anon
Standing - Len B, , Anon, Anon, Ted P, Anon, Anon
Front row Sid C RIP, Mike?, Anon
2 Company in Hyde Park. The balloon winch is on the left. Miss Pegasus has forgotten her skirt.
2 Company in Hyde Park. The wind was too high for parachuting.


Standing - Anon, Chick looking benevolent, Dave R, Mike, Anon, Steve
Kneeling - Anon, Anon, Anon, Miss Pegasus, Charlie, Frankie, Mick P
Wondering whether the wind will drop enough to get a jump in.

2 Coy descent over Fox Covert on Salisbury Plain, 11 July 1970

MMG Platoon on Heavy Drop Course at RAF Hullavington, Sept 1971. Berny C, Alan G, Sharky, Charlie A, Tosher R

At Deelen waiting to jump near Arnhem 12 September 1970. Robin V, Paul C(?) , Mike(?)

Mortar Platoon descent from an RAF Andover over Sennybridge in Wales 28 April 1973

Sennelager 1971
Alan, Chalkie(?), Bill, Greg

Recruit Cadre 49 in Devon
Greg at the right

Recruit Cadre 49 in Devon
Greg at the right

Greg at Arnhem

Greg and Bill Arnhem 1973

Mick(?), Greg & Billf


Ready to jump on to the Ginkelheide

Arnhem 1973

Old Coulsdon, a search exercise catching cadets

2 Coy at Brecon.

Back to 10 PARA Photo Gallery