HQ Company

Back to 10 PARA Photo Gallery - click on pictures for the full size version.
Signals Platoon in Germany in 1981


Bob [ RIP ] is standing on the right. Dennis is below.
On the road to Vogelsang in Germany.

Still trying for Vogelsang.

Still only in Belgium. Colin is helping, Jess is just laughing.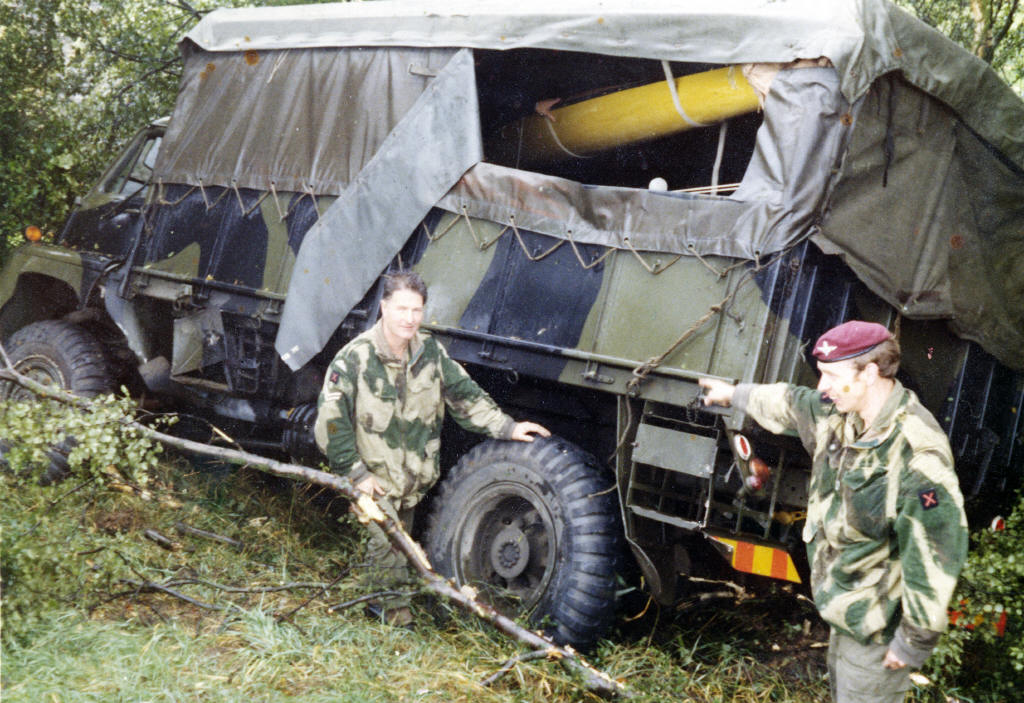 At least it didn't roll over.

Ramming a 4 Tonner was not a good idea.

Bob in Thetford.

Games day at Thetford.

Tug o'war at Thetford.

They are trying.

Helicopter drills with the Wessex at Thetford.

Mike, Joe and Johnny on Ash 4 range.

Drinking practice near Vogelsang.

We drove. We drank.

Still at Thetford.

We made our own fun in Yarmouth. It never had quite same ring to it after.

But you are only young once.

Which is probably just as well.

Dixie found a pint and a friend in Yarmouth.

We were all happy.

It must have been love.

The fireman liked her too.

We are just good friends - as they say in Hollywood.

Friend, Fred and pint.

Liam and Keith prove that there are bigger things in life than a pint.

The MT Platoon looking determined.

HQ Company on Dartmoor, at Mary Tavy in 1965 - click for the full size.

Back to 10 PARA Photo Gallery
Back row:- Paul, Dixie [ RIP ], Joe, John, Anon, Dougie [ RIP ], Anon, Anon, Charlie, Jacko, Bob
Front row:- Al, Frankie? Brian, Anon, the PSI, Anon, Keith R [ RIP ]
Section Commanders' Course at Thetford circa 1980

Philip Etherton RIP


Phil looking solemn, Dave & Gerry.
Down at Aldershot again; Mick, Hayward, Sid, Johnny, Anon, Anon. Anon
At Ash 4(?) with Charlie G

Fred with Charlie G and snow

Trying the 2" Mortar