Zimbabwe for Real
The BBC was very keen on abusing Sir Ian Smith when he was the Prime Minister of Rhodesia. They give Mugabe, the Marxist mass murderer a pass though. Massacres are all right if blacks or communists them do it. I am passing this on from http://www.africancrisis.org/default2.asp. Posting this in your own name would be suicidal which is why the source is anonymous.
From the News Archives of: WWW.AfricanCrisis.Org
Date & Time Posted: 8/26/2006
[16 Photos] Humor: Dangerous Snakes in Zimbabwe
This eBook is composed of pages from a small booklet I received from someone with connections in Zimbabwe. The pages you see are exactly as they are in that booklet. The booklet does not have any copyright on it and no clue is given as to who wrote or published it. I suspect that is because Robert Mugabe would persecute the authors of this. This booklet uses some humour and satire to pass on some information about Robert Mugabe and his henchmen in the Government. Each "snake" is a real person, and the details given are all historically correct. Despite the humour, this is deadly serious. It tells about the plight of the people in Zimbabwe and the "Dangerous Snakes" in charge of that country.

I enjoyed the comments, especially those of the Mole Snake, who claims to have found Jesus in a jail cell, but it is not known what the Messiah happened to be doing there at the time!

The booklet also contains a veiled threat aimed at the CIO (Central Intelligence Organisation) who are Mugabe's KGB. They spy on people and torture and even murder them. The booklet says their names are being written down for the day when a change of Government comes because they'll be going to jail. I think that is too good for them. They should be executed. But that's just my sentiments!

This booklet was compiled and made freely available for distribution by: Straight Talk Newsletter. Please pass it around to as many people as possible: http://www.StraightTalk.Co.Za

I also received a pack of playing card along the lines of the pack of cards the Americans distributed with the names of terrorists on them. This pack of cards however are humorous (much like the booklet below), and they contain the names of Mugabe and his other henchmen too. Like the booklet, they also have no copyright or details. I will also get them compiled into a similar eBooklet like this. They will also be available at the above website.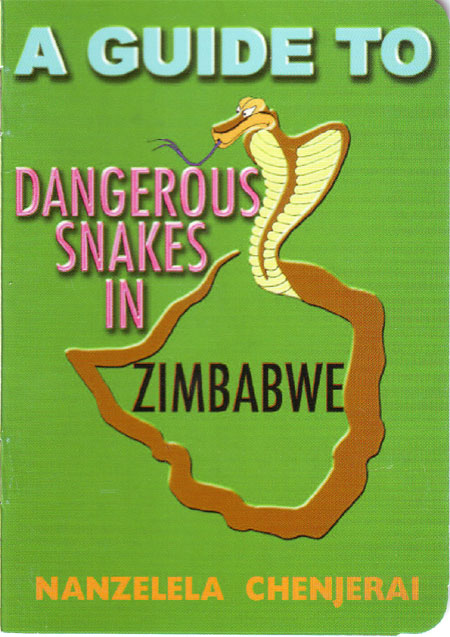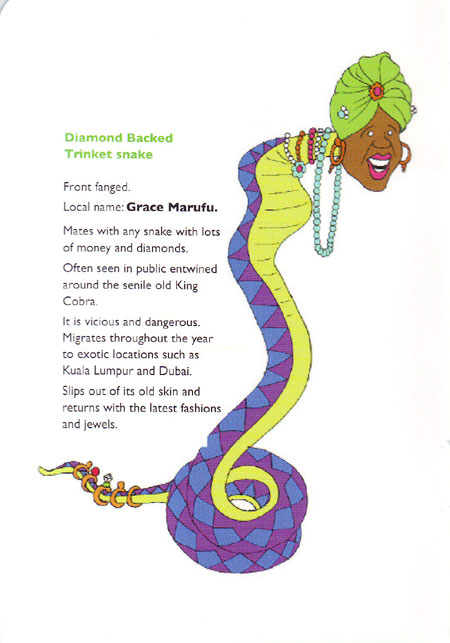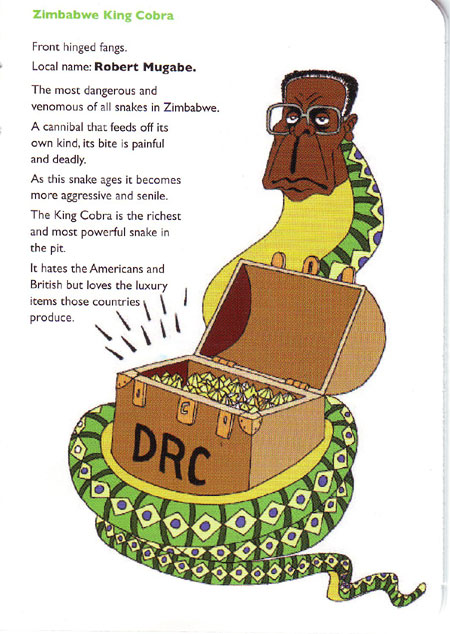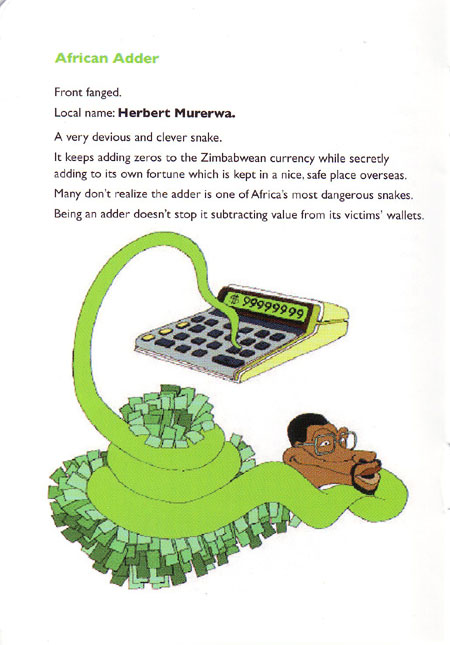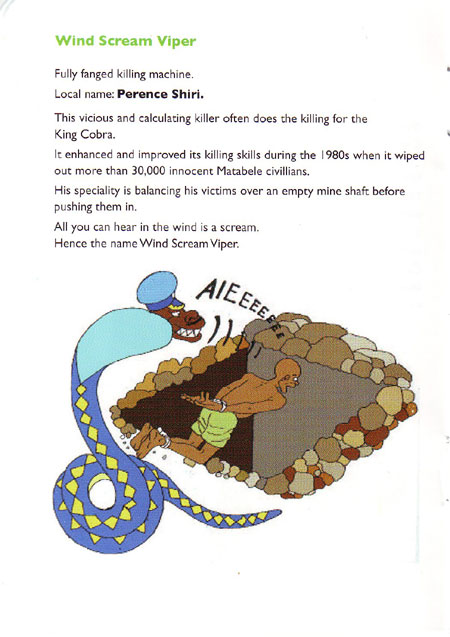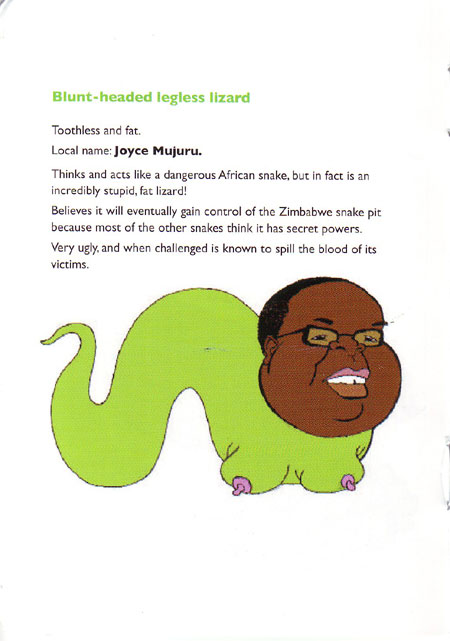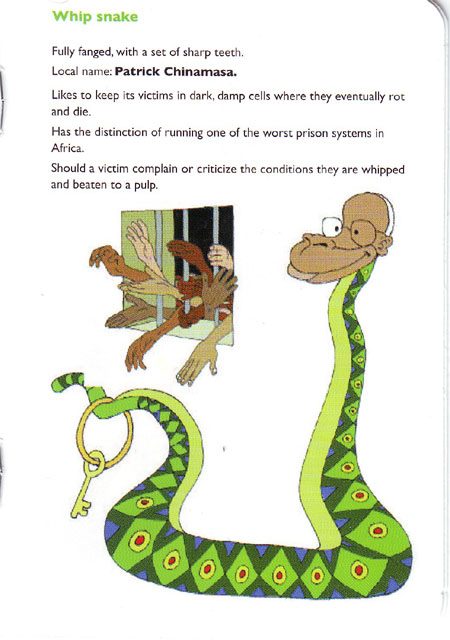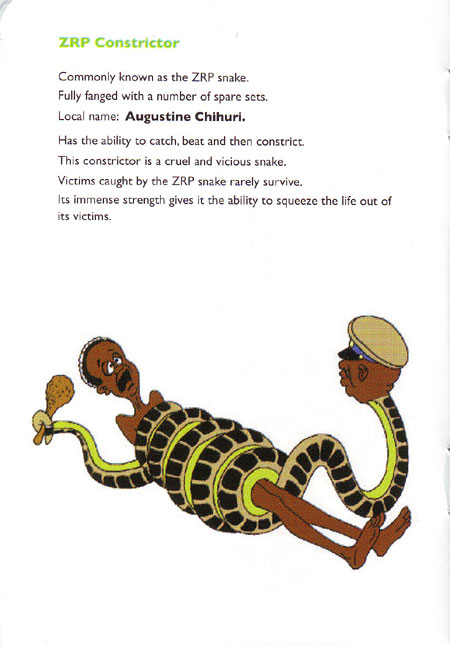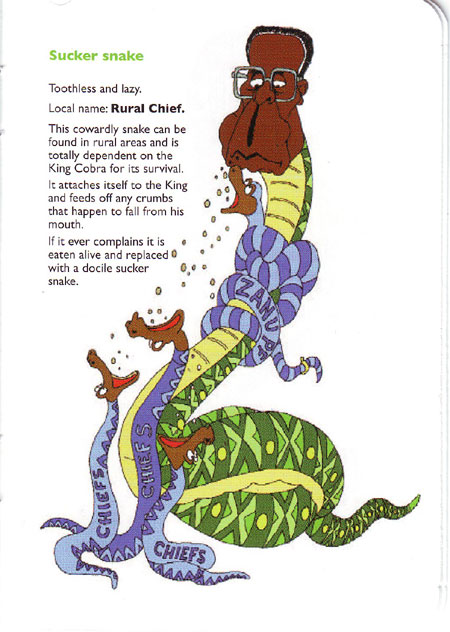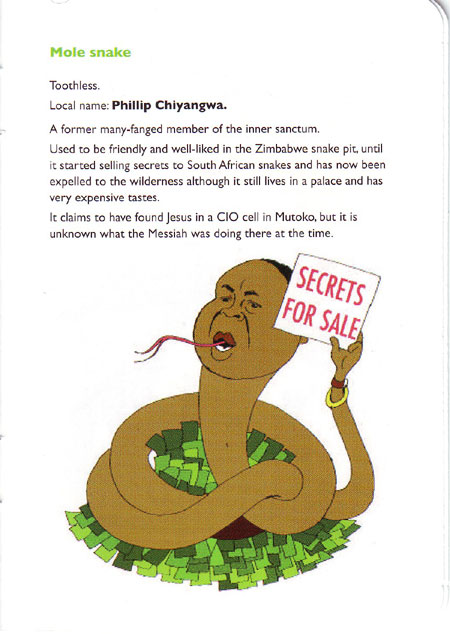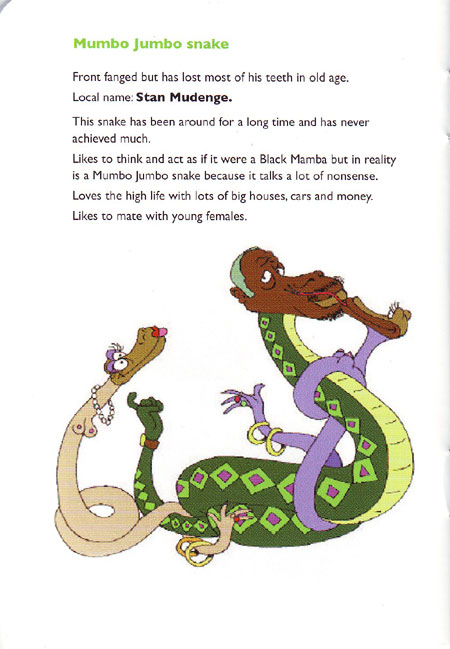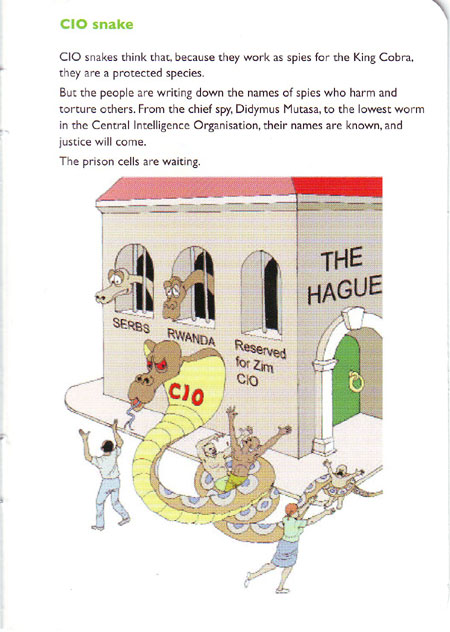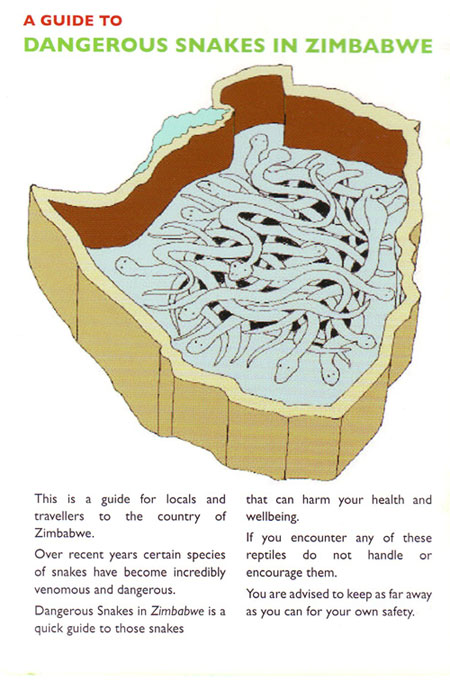 ---