Rotherham MP Pretends To Care About Pakistani Perverts Raping English Girls [ 26 December 2015 ]
QUOTE
A Roterham [ sic ] MP is calling for people who sexually exploit older teenagers to receive tougher sentences because 16 and 17-year-olds are still children.
Sarah Champion said the capacity of older teenagers to consent to sex could be 'impaired through an imbalance of power between a child and a perpetrator', as well as by drugs or alcohol.
And she called on Government to help raise awareness of the vulnerability of older teenagers, who were 'treated like adults and not afforded the additional protections given in law to younger children'.
UNQUOTE
Champion alleges that she knew nothing about the 1400 English girls being raped by Pakistani Perverts in Rotherham. She is even suing for [ alleged ] Libel. Feminists tell us that Fat Is a Feminist Issue but they go very quiet when English girls are being Raped by Third World thugs.
Sarah Champion Alleged Knowing Nothing Before 2014
QUOTE
I thought Sarah didn't know until August 2014?
Yet here she is, displaying her detailed knowledge and understanding of the Child exploitation scandal?
Did she not win a libel case, on the grounds she did not know, until August 2014?
If readers have an explanation for this discrepancy, we would love to hear it?
Hansard 12 Sep 2013 : Column 1231
children. We cannot afford to have voluntary sector organisations become so frightened about what they can and cannot do and so unsure about how to raise suspicions that they pack it all in. A little bit of knowledge can made a difference to the life of a child. Rather than merely saying that each organisation should have a child protection officer in place, we should be making available the training to ensure that all those who work with children know the signs and the next steps to take.
I see my constituents who lovingly give up their time to work with children, and that little bit of attention can make all the difference to a shy child. It can help with their education and make them feel loved. We should ensure that the voluntary sector has all the help and support it needs to help and support children. This House shines better when we agree on issues. Today we all agree on this, and we will agree on a strategy. I urge everyone to put their shoulders to the plough and see that we get the work done for the safety and protection of child and adult alike.
2.41 pm
Sarah Champion (Rotherham) (Lab): I start by echoing everything my colleagues on both sides of the House have said and hope that the Government will listen to our recommendations, because there is so much agreement on the themes that have been discussed and the changes that need to be made.
I am hugely proud to be the MP for Rotherham. The town has an esteemed industrial history, a strong sense of community and many reasons to proclaim its civic pride. We have a multitude of success stories in manufacturing and small business, as well as three leading further education colleges. However, for some time a shadow has been cast across the town in the form of persistent allegations of failures by key institutions to protect our children. The allegations have been coupled with prosecutions for child sexual exploitation in the town.
The term "child sexual exploitation" is used to cover a broad range of illegal activity, from seemingly consensual relationships or informal exchanges of sex for attention, gifts or cigarettes through to very serious organised crime. Young people can be subject to physical and sexual violence and can be put at risk of unwanted pregnancy and sexually transmitted diseases. Their families can suffer threats, violence and significant psychological distress, disruption and even fragmentation.
Peer-on-peer child sexual exploitation happens too and can take various forms. For example, young people are sometimes used to "recruit" others by inviting them to parties where they will then be introduced to adults or forced to perform sexual acts on adults. Technology can also play a significant role, with young people being cajoled into using mobile technology as a way of distributing images of abuse.
It is vital to understand that both perpetrators and victims can come from a variety of ethnic and cultural backgrounds. Child sexual exploitation is not a crime restricted to British Pakistani males or white British girls, despite the media coverage of high-profile cases. Indeed, recent findings have highlighted the fact that girls of Asian origin are frequently the subjects of this heinous crime themselves.
12 Sep 2013 : Column 1232
There is also a perception that child sexual exploitation only affects children in care. Looked-after children do account for a disproportionate number of the victims of sexual exploitation and can be particularly vulnerable. An estimated 20% to 25% of victims are looked-after children, with only 1% of the child population being in care. However, the majority of children who are exploited are still living at home when it happens.
Another false perception is that it only affects young women. In truth, boys and young men are also targeted. The full extent is not known as boys, in particular, are highly reluctant to come forward. Nevertheless, one in 10 of the young people receiving support from Barnardo's for this crime are boys, and in some services the proportion is significantly higher.
It is also important to acknowledge that women can be perpetrators of this crime. For example, in a case currently being tried in Sheffield the alleged gang leader is a woman. Although such examples are rare, it is more common that female involvement is in facilitating the abuse. The inquiry led by the Office of the Children's Commissioner found that when women and girls were identified as perpetrators, their role was primarily, although not exclusively, to procure victims. The sad and hidden truth behind such activity is that there is often a cycle of abuse at work, with many of those women and girls having been sexually exploited themselves.
There are no reliable figures for the total number of children experiencing sexual exploitation. The collection of data is a huge issue and there is no standardised system for data collection, something on which the Home Affairs Committee has made several recommendations. However, child sexual exploitation is being unearthed wherever it is being investigated. Further work by the Government is required to determine the full extent of the problem. In addition, the importance of all agencies sharing information in the interests of child safeguarding must be addressed. Currently, children are vulnerable because information is not always shared between them. We must move away from the excuse of confidentiality when it comes to protecting children. A child's safety must be the priority.
Much has been written in the press about how Rotherham is not doing enough to protect its young people from this horrendous crime. I can assure the House that since being elected I have worked closely with South Yorkshire police and Rotherham metropolitan borough council to find out whether our young people are getting the protection they deserve. It is totally inaccurate to say that Rotherham is doing nothing to prevent this crime and prosecute abusers. Although more can always be done, and by the council's own admission it has not handled historical cases well, I now believe that there is a commitment and drive by the services in Rotherham to protect every child, and I welcome the fact that the council has commissioned an independent inquiry.
Lisa Nandy: I am grateful to my hon. Friend for giving way despite the short time available. I just want to reflect on the fact that sometimes it is the areas that have experienced these horrific crimes that are getting to grips with the problem and becoming leaders in dealing with it. Perhaps a lesson for the House and for Ministers is that we need to look closely at those areas
12 Sep 2013 : Column 1233
where such awful cases have not come to light and ensure that they are doing the same things that my hon. Friend talks about in relation to her constituency.
Sarah Champion: I appreciate my hon. Friend making that case. As I have mentioned, wherever we look we find such crimes, but a lot of people are not looking, and that is my worry.
It is important that services are open to external scrutiny and are accountable to the people they serve. From my research, it seems clear that the only way to tackle child sexual exploitation is by services working collaboratively. The key focus must be on preventing, protecting and pursuing: preventing young people from becoming a victim; protecting those who show signs of being at risk of becoming a victim; and pursuing those who commit such horrific crimes. Realistically, local authorities, the police, the voluntary sector and health and education services all need to share their experience, data and resources if they are effectively to tackle and prevent this crime.
Rotherham works collaboratively. Its child sexual exploitation service includes specialist child abuse police officers, social workers, specialist health workers, parents, youth workers and voluntary sector representatives. Its aim is to reduce sexual exploitation through deterrence and prosecution, and it significantly enhances the effectiveness of all agencies through joint information sharing, planning of assessments and investigations. I am pleased that Rotherham has adopted that working method but extremely concerned that it is not a requirement across the country. The current situation means that whether a local area has a good support team is genuinely a postcode lottery. That is not good enough, because it means that children are being put at risk unnecessarily. I urge the Government to make multi-agency safeguarding hubs a requirement in every area.
I have spoken about data collection, collaborative working and statutory requirements, but what this debate is really about is children and young people being abused. The effect of sexual exploitation on a child or young person can be long term and highly damaging. It can lead to difficulties in making and sustaining relationships with others, feelings of worthlessness and shame, loss of confidence and low self-esteem. It is essential that we always remember the victims of these crimes and do all that we can to support them. These are young people whose childhood has been stolen from them, and their future, if handled incorrectly, could be damaged too.
We need to ensure that the process of addressing the crime does not become another form of abuse. I was horrified to find out that a Rotherham victim had been on the stand for seven weeks during the court process. That is unimaginable to me, and it should never be allowed to happen. The victims should automatically be given counselling and as much support as they require. Indeed, I would extend that to ensure that the whole family received support, as the damage caused by this crime can spread widely.
On a personal level, I am interested in determining whether existing legislation is appropriate for tackling the crime, and I will be working with Barnardo's on this topic in the coming months. I am also supporting the campaign led by Paula Barrow and assisted by the @Mandatenow coalition calling for a "Daniel's law", which would make it mandatory for professionals working
12 Sep 2013 : Column 1234
with children to report signs of possible abuse. As my colleagues have mentioned, four-year-old Daniel Pelka was starved and beaten over a period of months before his death. Staff, teaching assistants and others at his school observed his desperate attempts to forage for food, his severe weight loss and the numerous bruises and injuries he suffered. There is currently no legal requirement for anyone working with children in the UK to report suspected or known abuse either to the appropriate local authority officer or to the police. Without such a law in place to support staff and protect children, effective safeguarding will never be achieved. However, this is not only the responsibility of professionals. Local communities play an essential part in identifying not only those at risk but those who have the potential to commit these crimes. We all have a duty of care to be diligent and to report suspicious behaviour to the police. Unless we do so, this vile crime will continue unchecked.
2.50 pm
UNQUOTE
She wanted power, she needed votes. Pandering to Pakistanis, pandering to Paedophiles, pandering to Vote Riggers is how it is done.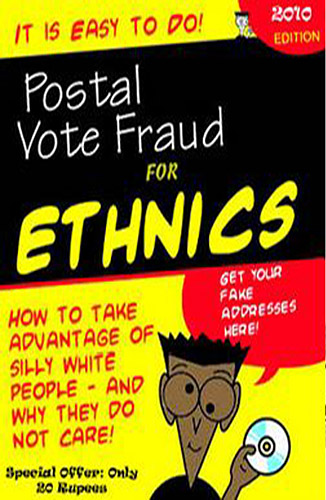 Labour Shadow Domestic Violence Minister Beat Up Her Husband [ 25 September 2016 ]
QUOTE
Labour's shadow minister for domestic abuse was once arrested and cautioned nearly a decade ago over a violent bust-up with her husband. Rotherham MP Sarah Champion, 47, is understood to have hit her then husband Graham Hoyland, 59, with a framed painting during a heated argument over their divorce.
The incident in 2007 saw police officers arrest the couple at their £460,000, family home in leafy Chapel-en-Frith, Derbyshire, and took them in to police custody........ Both Miss Champion, a vocal campaigner against domestic abuse, and Mr Hoyland, a best-selling author and mountaineer, received police cautions..........
In 2012, she was elected as MP for Rotherham and was promoted to Jeremy Corbyn's frontbench as Shadow Home Office minister for preventing abuse and domestic violence.
UNQUOTE
Champion cares deeply about women & girls being victimised in Rotherham - apart from the 1,400 that were Raped by Pakistani Perverts. They were the quid pro quo for industrial scale Vote Rigging, which kept Labour in power.
Rotherham MP Explains How To Protect Children's Innocence [ 3 November 2016 ]
Sarah Champion, Rotherham's wonderful MP achieved absolute ignorance of the Pakistani Perverts who raped 1,400 English girls in her constituency. Now she tells us how to care for our children's Moral welfare.
PS Labour HAD to bribe Pakistanis for their help in massive Vote Rigging after betraying English Working Men and their daughters.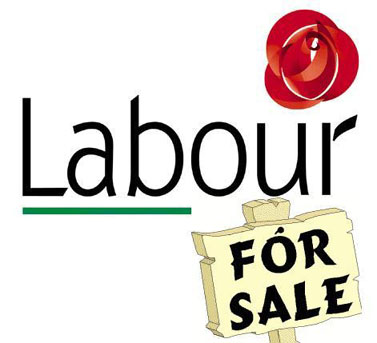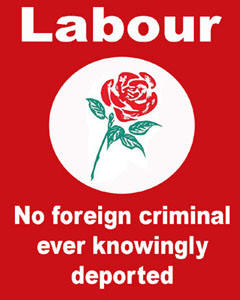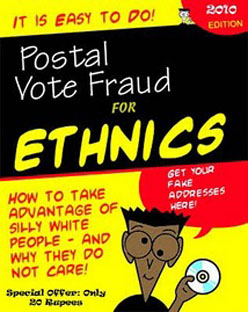 Champion is just as much a ratbag on the make, an enemy of the Working Class as Jo Cox.
Rotherham MP Claims That Political Correctness Let Pakistani Paedophiles Rape 1,400 English Girls [ 10 August 2017 ]
QUOTE
People are failing to confront the problem of Asian men abusing white girls because they are terrified of being branded a racist, a Labour frontbencher today said [ claimed/alleged/whatever - delete to taste ]. Shadow Women's Minister Sarah Champion said political correctness was leaving many too terrified of speaking out against the abuse.
And she hit out at the 'floppy left' who she said would probably 'have a go at me for being a Racist' for daring to speak out.
Her intervention comes after members of a large-scale Asian sex gang were convicted of plying vulnerable young girls with drink and drugs and raping them at 'sex parties' in Newcastle.........
Over the course of four trials, 20 young women gave harrowing evidence covering a period from 2011 to 2014.
Those prosecuted were from the Bangladeshi, Pakistani, Indian, Iraqi, Iranian and Turkish communities and were mainly British-born, with most living in the West End of Newcastle.
The case has prompted a fresh barrage of criticism of the authorities as experts say that the grooming of vulnerable white girls by gangs of mainly Asian men continues to be a major problem in the UK - despite a string of high profile cases exposing it.
UNQUOTE
Sarah Champion, the Labour MP for Rotherham has waited until we have all forgotten just how Pakistani Perverts got away with Raping at least 1,400 English in her constituency. It was because the police and Labour politicians protected the perverts as a quid pro quo for the wholesale Vote Rigging that put her into Parliament.
Denis MacShane Says Sarah Champion was right and badly let down [ 18 August 2017 ]
MacShane knows a lot about fraudulent accounting & rather less about staying out of prison.
Labour MP Say Pakistani Perverts Are Still Raping English & Gets Sacked [ 17 August 2017 ]
&
Sarah Champion Was "Thrilled" With Her Sun Article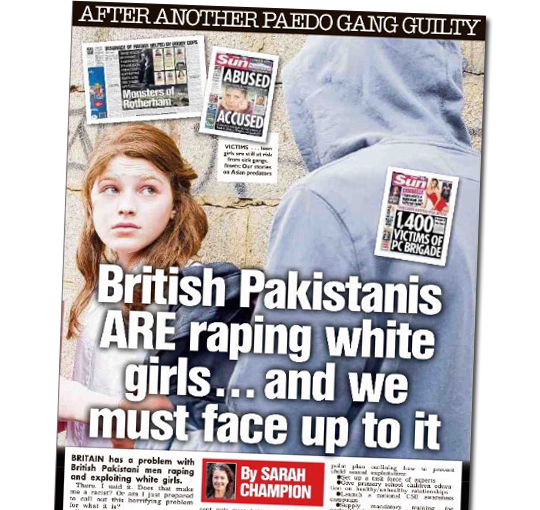 Sarah Champion is under pressure from Corbynistas on Twitter demanding that she is sacked from her Shadow Cabinet job over her article in The Sun last week:
"Britain has a problem with British Pakistani men raping and exploiting white girls. There. I said it. Does that make me a racist? Or am I just prepared to call out this horrifying problem for what it is."
To save face with outraged lefties, Champion is putting it about that her words were stripped of all nuance and that she didn't write the opening sentences. Sun sources insist Champion was not only sent the subbed text, she was sent the hard copy of the page (above) and raised no objections.
In fact her personal assistant emailed the paper the day following the article's publication to say that Champion was "thrilled with it":
Date: 11 August 2017 at 10:40
Subject: RE: Sarah's piece

She is absolutely thrilled with it – just gone to get some hard copies. However, she is mortified that you've used such an ancient picture of her – it is about five years old! I sent some newer ones last summer to the picture desk and am attaching them again here. Please can you send them on to the relevant person. Thanks, x
Champion has said what is the obvious truth about rape gangs – her personal assistant's only complaint before the Corbynistas got involved was that the picture of her used was old. Only when social justice warriors started shrilly tweeting calls for her to resign did Champion seek to disown the article....
UNQUOTE
Champion is a ratbag on the make, just like Jo Cox. Champion told the truth about Third World parasites. Whoops, she came unstuck when the Enemy Within turned on her. Cox was different; she crossed a Patriot.
PS One MP that she annoyed is Naz Shah, a Pakistani who does not like Jews; Shah was forced to apologise for saying what he, she or it thought about them. See e.g. Naz Shah ex Wiki
Politicians Protect Pakistani Paedophile Perverts & Attack Sarah Champion [ 18 August 2017 ]
QUOTE
I had been planning to contact Sarah both in her capacity as anti segregation spokesperson and her child protection role.
My intent was to ask for an investigation of the Asian only ward meetings that have taken place in Rotherham East ward and the mass infiltration of that and two other wards by rapists and their friends and relatives with the purpose of defending the interests of the rape industry.
That term is not hyperbolic. There is a nationwide rape industry which was founded in Rotherham by a senior ex councillor and now spans the UK. It is controlled by men of Mirpuri heritage operating through family ties. Across the UK the victim total runs to tens of thousands.
The first public figure to speak of this was prosecuted, the first MP vilified, the author of the first report into Rotherham's problem was sent on diversity training, the first programme on the subject was postponed due to racial sensitivities the first anti grooming video shelved for years for the same reason. Now, at last, prosecutions are being brought but still honesty on this subject is at a premium. Notwithstanding ample evidence of racial and religious motivation none of these cases has yet been sentenced as a hate crime.
Nevertheless Sarah's willingness to talk about this subject with frankness offered hope that she could lead a credible investigation into the pro rape faction in the Rotherham Labour Party. Her sacking/resignation has put paid to such optimism.
The Labour Party remains wedded to the same speak no evil policy that allowed this problem to burgeon and has led to Rotherham becoming a magnet for far right protestors and the site of a brutal racist murder. This policy has betrayed both vulnerable girls and law abiding Pakistanis and Muslims.
I have said it before and I shall say it again. If you find yourself having to deny the truth for fear of playing into the hands of the other side you should consider if you are on the right side. Corbyn's fans are fond of saying he has been on the right side of history. On this issue that honour belongs to Sarah.
Giles Humphry
UNQUOTE
Mr Humphry is willing to speak the truth about the corruption of police and politicians that is allowing Pakistani Perverts to get away with major crime. They are Perverting The Course Of Justice but Sarah Champion got it right, possibly by accident. The cover up is still in full force. Comrade Corbyn is an Enemy Of The People, just like Theresa May and the third world parasites keep flooding in.
Rotherham MP Sacked By Comrade Corbyn For Telling The Truth About Pakistanis Raping English Girls [ 2 September 2017 ]
QUOTE
Sarah Champion says London and the north of England have differing attitudes towards race and that segregation is still present in many post-industrial towns Victor de Jesus
The "floppy left" is failing vulnerable children because it will not confront the race factor in sex crimes involving street-grooming, according to a Labour frontbencher sacked for speaking out on the issue.
Sarah Champion attributed her party's squeamishness to a liberal fear of being falsely branded racist.
The MP for Rotherham was dismissed from the shadow cabinet by Jeremy Corbyn last month after she wrote in an article for The Sun that Britain "has a problem with British Pakistani men raping and exploiting white girls".
UNQUOTE
Sarah Champion is on Comrade Corbyn's hate list for life. Perhaps she is going to join another party. Or did she realise how much evil she was harnessed to? More and better details at Left turns a blind eye to sex crimes
Sarah Champion Told The Truth About Pakistani Paedophiles Then Bottled Out [ 12 December 2017 ]
QUOTE
In what circumstances should you apologise for telling the truth? Back in August, Sarah Champion, the Labour MP for Rotherham, wrote an article for The Sun which began: "Britain has a problem with British Pakistani men raping and exploiting white girls. There. I said it. Does that make me a racist? Or am I just prepared to call out this horrifying problem for what it is?"
Champions's willingness to "call out this horrifying problem" lasted all of five days before she issued an apology for her "extremely poor choice of words".
UNQUOTE
Woman on the make is told that she is going down the greasy pole into the outer darkness. She revoked far too late.